Ready for Deus Ex Mankind Divided? There are a few tie-in materials that came out before and after Human Revolution to help hold you over until the 23rd.  There is a novel, a comic mini series, and a novella. We are going to take a look at all three.
The novel is entitled Icarus Effect and is written by one of Human Revolution's main writers, James Swallow. It's an interesting read as it dives deeper into the lore of the games. It follows Ben Saxon and Anna Kelso. Anna's segments are more sleuth and detective oriented. It is very much a neo crime noir story. It begins with her friend and mentor killed by the Tyrants, the bosses of Human Revolution. Soon she starts an investigation unaware that dangerous people want her to stop, even if it means her death. Ben's segments are more warfare and action oriented. He is on the opposing side of Anna and is the new recruit of the Tyrants. It gives an interesting viewpoint as you watch the Tyrants work behind the scenes, the moments when they aren't handing your ass to you. This includes the times when you see them as people, like when you see Jaron Namir enjoying time with his family. Approximately the first third of the book leads into the first mission of Human Revolution. You witness them plan the attack on Sarif Industries and what should happen if they run into the Chief of Security, Adam Jensen. Not only do you see the workings of the Tyrants, but you also see the other half of the team, including the orange soda guzzling Gunther Hermann. The action segments are actually interesting to read. Fortunately, it doesn't delve into 'I fired and then I missed and I fired again and I missed again. I missed both times. This went on for several hours. I was out of bullets and then I got sad.' All in all, the book isn't bad and you can find better ones out there. But if you're a Deus Ex fan and want to find out more about the world, its worth your time. It got a sequel in the form of the mobile game, The Fall.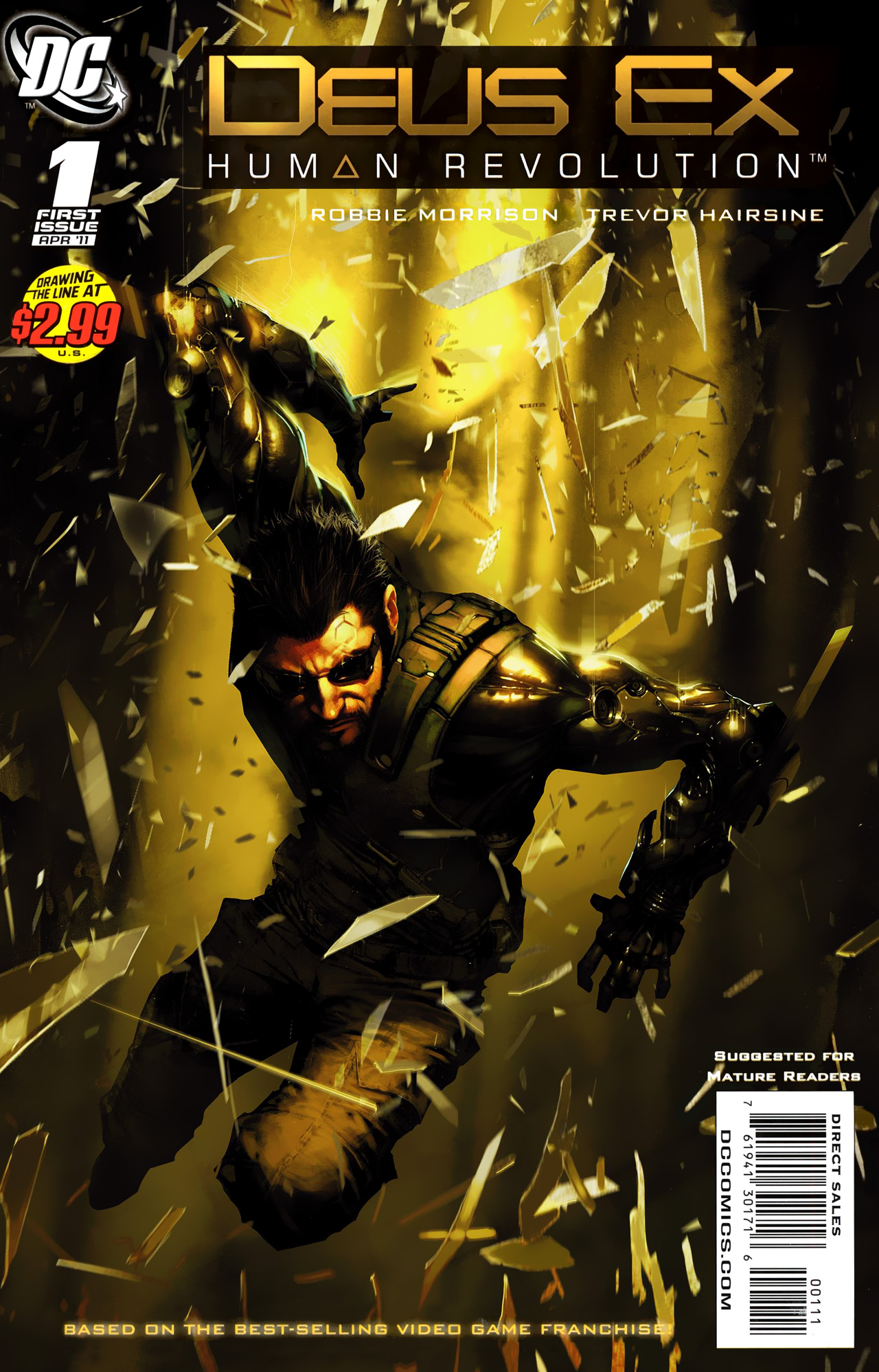 The comic series had so much potential. It takes place during the events of Human Revolution, between the Lawrence Barret fight and Jensen's trip to Hengsha. It starts as Jensen's flight is rerouted to Mexico to rescue David Sarif's niece. If it sounds familiar, there is a reason. The first half of issue 1 was converted into a motion comic for those who got the special edition of Human Revolution upon its release. He gets immediately gets assigned to a mission to track down his old SWAT Commander gone rogue. While on a mission, he runs into a new love interest, Katrina Sutherland. There are several problems with this comic. As mentioned previously, Adam loses his interest of his love, Megan, at the drop of a hat and then it will get rekindled for his trip to Hengsha in the game. Also, it creates a disparity between your play style and the comic's Adam. Adam in the comics is fairly trigger happy. If you are playing a slealthy/no kill run, prepare for a sudden change of character. Finally, the story is nothing special and the characters are cliche. The story is closely tied to Adam's time in SWAT in Detroit. His SWAT work is never mentioned ingame and the infamous Mexicotown Massacre is only briefly mentioned. Solely focusing on his time in the SWAT and ending with the massacre would have made an excellent story. It would have been great for the curtains to be pulled back on these mysterious events. As a whole, these comics are hard to recommend, even for a hardcore Deus Ex fan.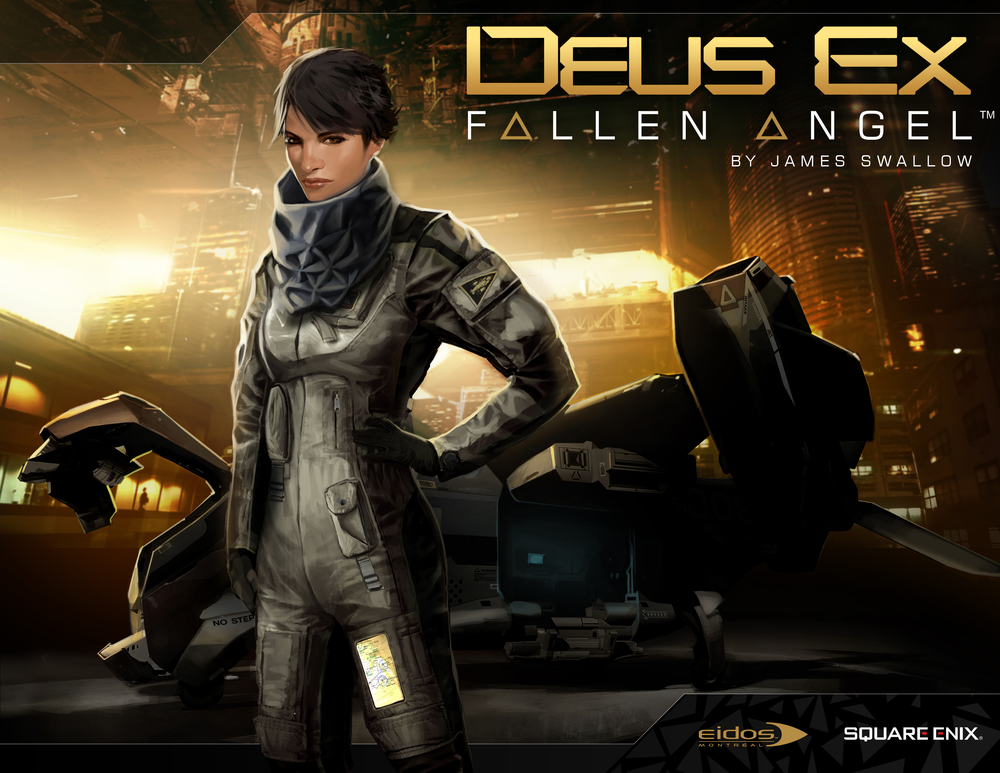 Finally, the novella is entitled 'Fallen Angel'. This short 38 page story focuses on the Sarif pilot, Faridah Malik, in her time in Hengsha well before the events of Human Revolution and how she got to where she is now. The date is kept vague though events mentioned suggest 2021. If you played the Shanghai Justice side mission in Human Revolution and helped Malik get revenge for her friend in Shanghai, you will know what this is about. Malik and her friend Evelyn Carmichael both pilot freighter aircraft in Hengsha when they are instructed to carry a mysterious cylindrical container. By the end of the story, you will understand why Malik was apprehensive about going back. Like Icarus Effect, this was written by James Swallow. It was originally available only to those who bought the Director's Cut off of Square Enix's website but has since become a free download. Check it out here!